Introduction
Flutter 2.8, a new version introduced by Google, has now developed new astonishing features and significant improvements.
Flutter is an open-source and cross-platform toolkit for building web, mobile, and desktop applications. This new version Flutter 2.8 has been released to enhance the mobile performance improvements and improved compatibility with back-end services.
We have come up with an article that demonstrates the new features that make it easy for developers to quickly design and build mobile apps.
What is Flutter?
Flutter is an open-source framework designed explicitly for building responsive, natively compiled, multi-platform applications from a single codebase.
Many fortune 500 companies are adopting Flutter as their primary technology to design and build mobile applications that are:
Build User-Friendly and Engaging Mobile Apps
We help you create addictive, high-performance mobile Apps that drive user interaction, engagement and monetisation.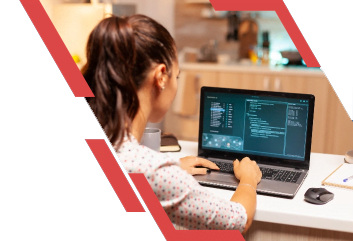 Top 9 Features Introduced in Flutter 2.8
Now, it's time to highlight the new improvements that have been featured in Flutter 2.8.

New Features and Improvements

Flutter version 2.8 has come up, intending to improve mobile performance extensively. The recent update in Flutter allows the developers to easily connect apps to leading back-end services like Firebase and Google Cloud.

Apart from this function, some significant upgrades have been included, especially for the camera and web-based plugins. In addition, this new version of Flutter includes Dart 2.15 that helps the developers to deal with significant improvements.

From the developer's perspective, Google has focused on enhancing the developers' productivity.

Do you know how?

Flutter 2.8 includes impressive features like:

Hot reload

A sign-in widget that allows the developers to use Firebase for handling authentication

Game Development Using Flame

Not only app development, but Flutter also allows you to develop games. 

Yes. You read it right. Flutter is also responsible for game development.

Flutter 2.8 takes advantage of hardware-accelerated graphics and have announced the release of Flame version 1.0, which is a 2D game engine.

With the help of Flame, the developers can quickly create games, and it also includes a component system, animated sprites and images, collision detection, world camera, and many more Flutter 2.8 features.

Also, the Flame allows developers to deal with other essential packages like Rive, Forge2D, Fire Atlas, and many others. 

Flutter DevTools

Flutter 2.8 has also focused on addressing debugging issues by adding the "Enhance Tracing" feature. The developers can efficiently deal with solving UI stemming with this impressive feature and allows them to:

Include new events for widgets built

Render objects laid out

Render objects painted as appropriate

Moreover, this new release of DevTools typically includes support to profile your app's performance. For example, this profile contains CPU samples from DartVM initialisation to render the first flutter frame. 

Once the developer taps on the "App Start Profile" button, the "AppStartUp" user tag will be automatically selected for the profile.

You can also select this user tag filter from the list of available user tags to load your app's launch profile if available. If you choose this day, the profile data will be displayed when launching the app.

Web Platform Views

The performance of the Flutter web's platform views also got a new change with the help of this release. The primary role of such Platform views is to allow the developers to host UI components, and Flutter web implements this using the HtmlElementView widget. 

The entire hosting of the HTML elements is entirely possible using this widget inside your Flutter web application. 

Users use platform views by default if they use the web versions of the google_maps_flutter plugin or the video_player plugin.

If we talk about the previous Flutter version, a new canvas was developed once embedding the platform view. So, likewise, as you create your canvas, it will be added to the platform view.

Note that these extra canvases are expensive to create because each canvas is the size of an entire window. Therefore, this release reuses canvases created for earlier platform views. 

General Availability of Flutter Ads

This release of Flutter 2.8 supports five ad formats, and it will allow the app developers to integrate support for both AdMob and Ad Manager easily. Moreover, it helps optimize and improve the flutter performance by including a beta version of the mediation feature.

You can find out more about Google Ads and Flutter app integration and other monetisation options on the official website.

Build a Robust Mobile Application For Your Business Needs

Create seamless one-page Mobile applications with reusable code components with our flutter app development solutions.

Removing the Dev channel

The "Channels" of Flutter 2.8 typically determine how quickly the Flutter framework and engine change on your development machine. 

The smallest churn is available in the stable version, whereas the most considerable is on the master version.

You will be surprised to know that less than 3% of mobile app developers use the development channels.

Therefore, developers are t using the development channels nowadays as they need to spend more time and effort maintaining them.

By typing the command: flutter channel, the developers can easily select the channel they need to work with.

Stable channel

: Represents the highest quality builds.

Beta channel

: The best option for the developers to stable the channel. Most commonly known by the name "fast channel."

Master channel

: T isThe active development channel is designed explicitly for contributors or advanced users who are comfortable with unstable builds.

Improvements in DartPad

Yes, Flutter 2.8 has introduced a very impactful improvement in DartPad. It has come up with around 23 new packages designed explicitly for import functionality and other features like:

Bloc

Characters

Collection

Google_fonts

The DartPad team will continue to add new packages.

One more DartPad feature allows the developers to use the New Channel menu in the status bar to select the latest beta channel release and the previous stable version.

Firebase with DartPad

Flutter developers use Firebase from within DartPad by initialising FlutterFire. The Firebase support of DartPad's allows the developers to deal with:

Core API

Authentication

Firestore

You can expect more Firebase services to appear on DartPad soon. 

Another thing FlutterFire support makes possible with DartPad is that you can use embedded instances of DartPad directly in your documents.

Firestore Object/Document Mapping

The last feature in our list is the alpha version of Firestore Object / DocumentMapper. This feature is nothing but the integration of Firebase and Flutter. 

Firestore ODM is designed to increase the productivity of Flutter developers by simplifying the use of Firestore through familiar type-safe and structured objects and methods. 

With code generation, Firestore ODM improves the syntax for working with documents and collections, and it will allow users to model data in a type-safe way. 

The ODM also supports strongly typed subcollections, with built-in options for optimizing widget rebuilds using special features.
Summary
Upgrade now to Flutter 2.8 and enhance the mobile performance by using less memory.
Flutter 2.8 has been introduced to focus on core aspects like:
Startup performance, which can be constrained by network bandwidth;

Initialization costs; 

memory usage, particularly on memory-constrained devices; and 

graphics rendering. 
We've been using some of our experiences with large Google apps like Google Pay to invest both in making Flutter itself more performant and in giving you better tooling to guide profiling and optimization of your app. Still, if you have any query related to flutter app development, Albiorix is a one-stop solutions for your business needs.