Nowadays, the demand for mobile app development is increasing day by day. So, it becomes of prime importance to understand the concept behind the mobile app development process and which is the best convenient technique to make mobile apps.
You'll be surprised to know there will be around 7.33 billion smartphones globally by 2025. Sounds astonishing?
Generally, you'll come across mobile apps for various categories, including gaming, music, calendars, and communication apps. And it entirely depends on your business needs and how you want to make a mobile application.
Creating an app is a great business decision. But one of the essential factors you need to consider is opting for the framework for creating a mobile app. To make it easy for you, we've identified a list of the best mobile app development frameworks that will help you make the development process easier.
What is Mobile App Development?
Mobile application development is the collection of processes and procedures specifically involved in creating software for small, wireless computing devices, such as smartphones and other hand-held devices.
Similar to web application development, mobile application development has its roots in standard software development. Of course, it's nothing, but the subcategory of software development specifically refers to applications that run on mobile devices.
The primary goal of mobile apps is to deal with various operating systems, like iOS and Android. Mobile apps typically offer an enhanced user experience compared to mobile web browsing by simply leveraging the built-in features of smartphones.
Are You Planning to Create Your Mobile App?
Albiorix is a leading mobile app development company Australia that possesses strong expertise in designing and building mobile apps.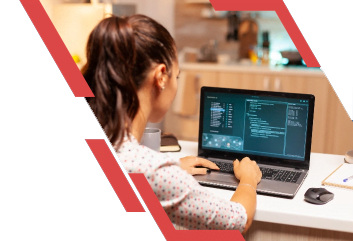 What is Mobile App Development Framework?
In simple terms, a mobile app development framework is a set of tools that makes it easy for you to design and build mobile applications.
The framework allows you to deal with the standard structure that plays an essential role in improving the mobile app development process. Moreover, it typically supports app development strategies to build robust mobile apps for your business needs.
You can opt for mobile development frameworks that are specifically designed to support mobile app development. It's a software library that provides a fundamental structure to support the development of applications for a specific environment.
Frameworks can be in three categories:
Native frameworks for platform-specific development
Mobile web app frameworks
Hybrid apps, which combine the features of both native and mobile web app frameworks
Essential Factors to Consider Before Selecting Mobile App Development Framework
One of the biggest questions that come up in your mind when planning for creating a mobile app are
Which is the best mobile app framework that you should opt for?
What is the perfect mobile app UI framework that will work out for you?
How can you select the best mobile app framework?
What is the best mobile app development framework?
Before deciding on one, thoroughly examine your company's requirements. Here are some pointers to help you choose the best mobile app development framework:
Design & UI for Your Mobile Apps
Before selecting a mobile app development framework, consider the type of user interface you require. Different business setups have varying UI parameter requirements; therefore, analysing your business first will provide you with a clear direction on the best mobile app development framework.
Mobile App Development Partner
The types of partners are essential when deciding on the best mobile app development framework. Numerous vendors in the market provide various services and support for the framework you select. Therefore, conducting a market analysis and selecting the framework that will positively impact your business is advisable.
Closed or Open Ecosystem
During the mobile app development process, you can use a variety of platforms. You will most likely require a platform that is adaptable, fast, and simple to control. Keeping these factors in mind will lead you to choose either an open or closed ecosystem, depending on your business's functionalities.
Skilled Personnel
Any app development process necessitates the use of skilled technical personnel. Before deciding on a mobile app development framework for your company, examine your team of experts and determine their level of expertise. You must choose a framework that your team can work with without encountering any problems along the way.
Evolution of Ecosystem
Consider whether the framework you want will allow you to choose new platforms and tools during the app development process. Choose a framework that will evolve as technology advances.
So, these are the primary factors that you need to consider before selecting the mobile app development framework that suit the best for your needs.
Design and Build Mobile Apps Using Deep-Dive Technologies
Albiorix's mobile app development team strives to delight the users with expressive and feature-rich native iOS / Android, cross-platform or Progressive Web Apps.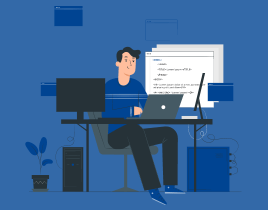 Top 11 Mobile App Development Frameworks
Sr. No
Mobile App Development Framework
Top Features
1
Flutter

Hot reload
Cross-platform development
Widget library
Native performance
Open-source

.

2
Swiftic

Intriguing push notifications
Advanced analytics
App publication assistance
Third-party integration
Build your mobile store

3
React Native

Open-source
Backed by Facebook
Modular and Responsive
Enhance the Development Speed
Community Driven
Live Reload

4
Xamarin

cross-platform and open-source app-building platform
Native multiplatform support
Close development deadlines
Easy to maintain
Code reusability
Highly safe and secure

5
Ionic

Cross-platform framework
Responsive design
Supports Cordova plugin
Feels like React-Native
Browser reload is live
Online Community

6
Onsen UI

Open source
HTML5 hybrid app framework for PhoneGap & Cordova
Mobile-optimized HTML5, CSS and JavaScript
JavaScript framework agnostic
UI framework

7
Adobe PhoneGap

Open-source
Flexible and full-fledged framework
Compatible on all platforms
Ease of development
Better Access to Native APIs

8
Corona

Cross-platform framework to create 2D games and apps for mobile, TV, and desktop.
Enables super-fast development – up to 10x faster than other platforms.
Supports all major platforms
Leverage industry standards

9
Mobile Angular UI

Build HTML5 hybrid desktop & mobile apps
No jQuery dependencies
Build fully responsive interfaces with a super-small CSS file

10
Sencha Ext JS

Customizable UI widgets
Code compatibility of new versions with the older one.
It is protocol agnostic, and can access data from any back-end source.
Customizable Themes Ext JS widgets are available

11
Jquery Mobile

Built on JQuery Core
Lightweight size
Configured with HTML5
Automatic initialization
Simple API
After having a look at the factors for selecting the mobile app development framework, it's high time to understand some of the frameworks which make your app development simple.