Node.js is a versatile and advantageous tool for developing dynamic web applications, with several advantages and disadvantages.
Node.js is a secure backend technology framework with JS applications' boundaries and is designed explicitly for both frontend and backend servers. This proves to be an excellent choice in today's web development marketplace.
In fact, every technology comes up with advantages and disadvantages. Right? This time we've come up with an article that depicts the Node.js advantages and disadvantages.
What is Node.js?
Node.js is an open-source runtime environment based on Chrome's V8 JavaScript engine and written in JavaScript and C/C++. It's used for server-side operations, bringing JavaScript programming to the backend to run Linux, Windows, and OS X applications.
As an open-source project, Node.js was sponsored by Joyent, a cloud computing and hosting solutions provider. The company invested in several other technologies, such as the Ruby on Rails development framework, and provided hosting services to Twitter and LinkedIn.
Develop feature-rich, scalable, high-end server-side apps with Node.js backend solutions.
We help you leverage development services to build real-time, function-rich, scalable web applications for all your business needs.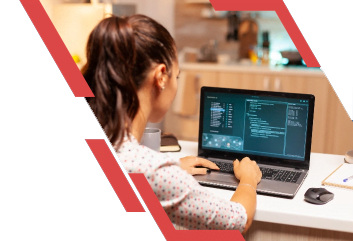 What are the Node.js Advantages?
After exploring the basics of Node.js, it's time to focus on Node.js advantages to make it eady for your backend development services.
Are You Looking For Top-Notch Node JS App Development Solutions?
We have a team of developers who are experts in delivering customer-centric Node JS applications development solutions for all business verticals.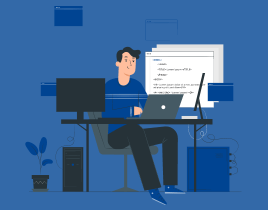 What are the Node.js Disadvantages?
After having a look at Node.js advantages, let's highlight the list of Node.js disadvantages.
API in Node.js are Unstable

APIs in Node.js development is not stable. So, it becomes quite challenging for Node.js developers to deal with the major complexities while writing programs that require stable APIs.

Moreover, due to unstable API in Node.js development, you need to be ready to tackle an unfortunate situation like the migration process. In simple words, you need to pay attention even while migrating from one version of node.js to another, as the APIs keep changing.

Lacks Strong Library Support System

Node.js is one such backend development framework that typically lacks a robust library support system. In simple words, we can say that you are not dependent on third-party libraries to help them with tasks that are not included in the Node.js core library.

Moreover, with fewer documentation systems, it becomes quite difficult for you to search for relevant information that can be used in development.

Asynchronous Programming Model

The asynchronous Programming Model plays a vital role in scaling your application to a large By adopting the asynchronous programming model; you can efficiently manage the entire Node.js application for your business needs.

On the other hand, it becomes pretty challenging for business owners and developers to deal with the linear blocking I/O programming, creating a big hurdle for developing robust business applications.

Apart from this, asynchronous programming makes your code more clumsy, and the programmers have to depend on the nested calls.

Less capable of processing CPU bound tasks

Node.js is a JS runtime environment that can efficiently process CPU-intensive tasks but cannot handle particular tasks in a better way than the existing tools and frameworks.

The primary reason behind it is that Node.js was originally designed to work on a single thread. So, you were allowed only to handle one request at a time.

In case of any other requests, the existing implementations tend to queue them up, reducing the average performance.

Difficult to maintain code

With its asynchronous nature, Node.js technology responds to multiple callbacks for your business web application. This function runs just after every task in the queue, safekeeping several queued tasks in the background that are still running.

So, if you have multiple complex callbacks received at a time, this process is called Callback Hell. And that's makes the code difficult to maintain.
Related Post: JavaScript Frameworks Popularity of 2022
Conclusion
To summarize, Node.js is the best backend framework for developing scalable and high-performing web applications for your business needs.
We've come across the list of Node.js advantages and disadvantages to clarify the vision of adopting Node.js as your primary backend technology. Still, if you find any challenges while selecting the backend framework, feel free to consult Albiorix.